Second-Life of Used EV Batteries: 5 Bottlenecks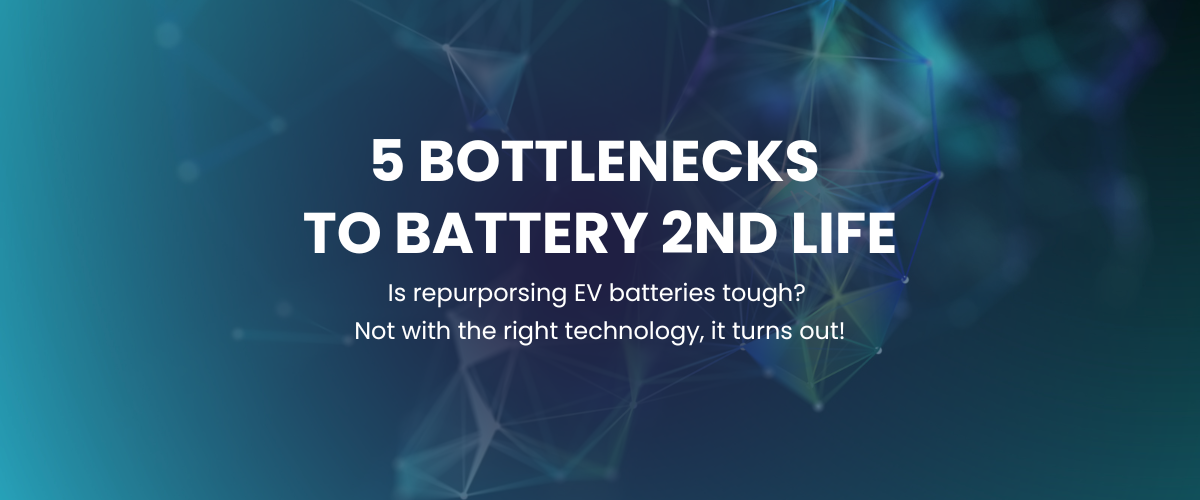 At LOHUM, we know that Lithium-ion battery repurposing combined with recycling — not recycling alone — unlocks the best potential for value creation and carbon footprint reduction over the long term. That's because reuse and repurposing emits 90% less CO2e as compared to direct mining, and 40% less than recycling.
Lithium-ion Battery Energy Storage Systems (ESS) repurposed from EV batteries, have the potential to serve as the backbone of the clean energy transition to a renewable-powered future. We see an increased interest in ESS applications for energy arbitrage, frequency control, voltage support, peak shaving, and meeting the varied power demands for data centers and smart buildings. This necessitates the development of technologies and processes that will alleviate the present bottlenecks that hinder the  development of second-life ESS systems at scale. 
LOHUM leverages its integrated reuse, recycling, and low-carbon refining technologies to make the most of used EV batteries, helping to stabilize the grid and enabling the integration of renewable energy sources with conventional power supply. 
This article details the challenges in creating stationary energy storage systems via second-life lithium-ion batteries. 
1. Building Diverse Applications From EV Batteries
Stationary ESSs are being increasingly deployed to augment both renewable or conventional energy sources, serving as backup in the absence of the latter. The operating conditions and expected performance of the ESS dictates its power and voltage ratings. For instance,
As all the EV batteries for second life stationary ESS come from EVs, their cells have degraded over time, and their degradation rates can vary based on factors like usage patterns, temperature, and depth of discharge. Repurposing differentially aged batteries as second-life energy storage requires a reliable and flexible algorithm that can account for the variation in performance of the cells and optimize for the specific use-case.
2. Technological Challenges in Repurposing EV Batteries
The accurate determination of the retirement age and degradation of first-life batteries is vital, as this provides an estimate of the number of batteries available for repurposing and recycling. It also affords effective strategizing and decision-making for all stakeholders in the EV batteries ecosystem.
The used EV batteries from different OEMs need to be assimilated seamlessly into an ESS. To that end, research efforts to characterize second-life batteries and understand their rate of degradation must be designed to capitalize on the limited time windows of the supply of those EV batteries, and to optimize the second-life battery energy storage systems for the different use-cases. ,
Thus, designing and testing flexible control systems which can communicate with the diverse set of second-life batteries and their BMSs, is an important step. This allows for real-time visibility into the health of the ESS and is optimized for repurposing used EV batteries from different OEMs with varying communication protocols, integrating them into a single ESS.
Standardization can significantly help surmount this challenge. Imagine how circular the EV batteries economy can become if all OEMs built their first life batteries with the second-life use-case in mind! Integration of second life cells into new BESS would become easier than ever.
3. Safety Considerations for Second-life BESS
Electric vehicle batteries come in various cell chemistries and configurations. Their capacity fade and impedance increase must be thoroughly understood, along with possible non-linear aging effects, such as dendrite formation, to ensure the longevity and performance of second-life batteries. R&D efforts at LOHUM are focused on understanding and mitigating these aging mechanisms to maximize the second-life potential of EV batteries, in the process of accurately evaluating battery residual value and the remaining useful life of cells via our testing technology.
Ensuring the safe operation of second-life batteries without comprehensive historical data can be difficult, which is why collaboration and information exchange with original equipment manufacturers (OEMs) becomes crucial to gain insights into battery history and safety guidelines.
4. Lack of Battery Recycling and A Skilled Green Workforce in India
The energy transition ecosystem's growth, particularly in the battery energy storage sector, is far quicker than the growth rate of skilled professionals. Thus, there is a demand for individuals with technical expertise in the design, integration, and management of second-life energy storage systems. This can lead to the proliferation of subpar products in the market or delays in product development, distorting the overall market dynamics and undermining the trust of consumers and stakeholders alike.
Industry players need to step up significant investments in recycling and repurposing R&D, unlike traditional recyclers that have not invested in R&D. Behind LOHUM's rapid growth is our thorough investment in R&D and building 50+ member strong R&D team, accounting for 10% of all our workforce.
5. EV batteries Supply Chain Challenges :
A key battery supply chain bottleneck is reverse logistics, or the logistics of transporting used batteries from OEMs and dealerships to recycling and reuse companies. Transporting end-of-first-life batteries specifically poses a hazard requiring specialized technologies for the safe and scientific transit of batteries. Thus, battery ecosystem stakeholders need a reliable battery logistics network to maintain a steady inflow of feedstock, and a steady outflow of batteries for recycling or reuse to further quell supply chain challenges. In addition to recycling and reuse, LOHUM does provide end-to-end battery reverse logistics with 100% traceability, all around the world.
Additionally, the development of stationary ESSs is dependent on the number of used EV batteries available in the market. As the EV industry grows, the supply of retired batteries will increase, but maintaining a stable and consistent supply chain for second-life batteries can be challenging. Consequently, forecasting the number of batteries or cells that will be available in the market in subsequent years is also crucial for the establishment of a sustainable second-life battery ecosystem by insulating battery ecosystem stakeholders against price volatility.
Maximizing the second life of EV batteries energy storage systems is crucial for the long-term viability and commercial success of the clean energy transition ecosystem. Developing advanced technologies & control systems, ensuring stability in the supply chain, and addressing safety considerations are key actions to break through the bottlenecks.
Furthermore, the industry must focus on bridging the skill gap by training professionals, and promoting R&D efforts to advance second-life storage technologies. Collaboration among stakeholders in the battery value chain will ease the development of battery second life and adherence to safety standards is vital to fostering trust. With concerted efforts, investment in innovation, and continuous improvements, these challenges can be overcome and the full potential of second-life battery energy storage systems can be unlocked, contributing to a sustainable and closed-loop energy transition.
We hope that this overview showcased the challenges we face in our quest to maximize the residual value of Lithium-ion batteries via repurposing. This takes us further towards reducing our carbon footprint than recycling alone, and helps us make battery materials last forever.
Tune in to the LOHUM Green Gazette for more sustainability, battery energy, energy transition, circular economy, battery recycling, EV batteries and battery repurposing content!
This entrepreneur wants India to make its own lithium-ion cells for electric vehicle batteries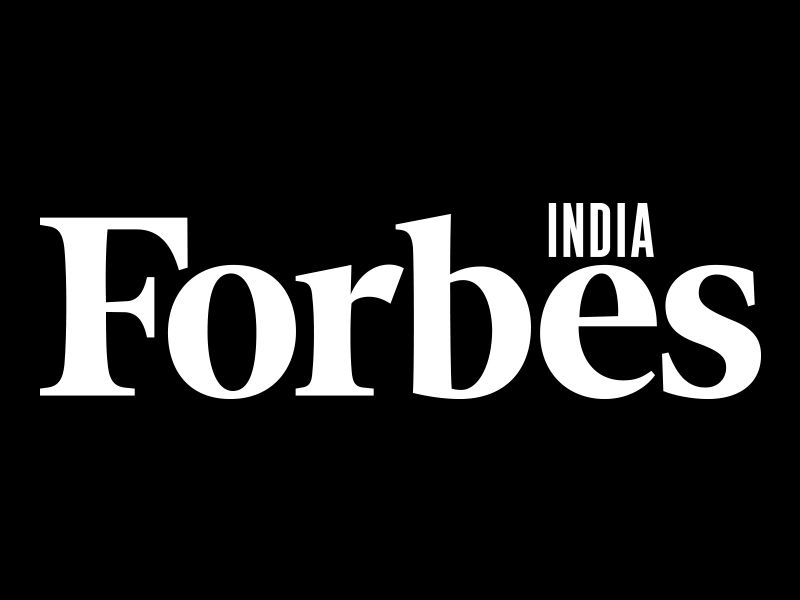 Rajat Verma already recovers raw materials from used cells at his venture, Lohum Cleantech. He wants to close the loop by making cells in India as well.
Feb 23, 2023
>
YOURSTORY AUTO STORY
India needs integrated recycling and repurposing battery business model: Rajat Verma of Lohum Cleantech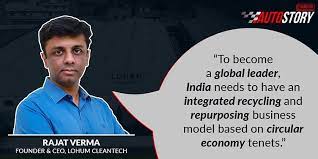 In an interaction with AutoStory, Rajat Verma, Founder and CEO of Lohum Cleantech, speaks about building his company, and about battery manufacturing and repurposing as an industry.
Mar 1, 2023
>
Business World Disrupt
Sourcing Raw Materials Is A Big Challenge In Li-ion Battery Space: Founder Lohum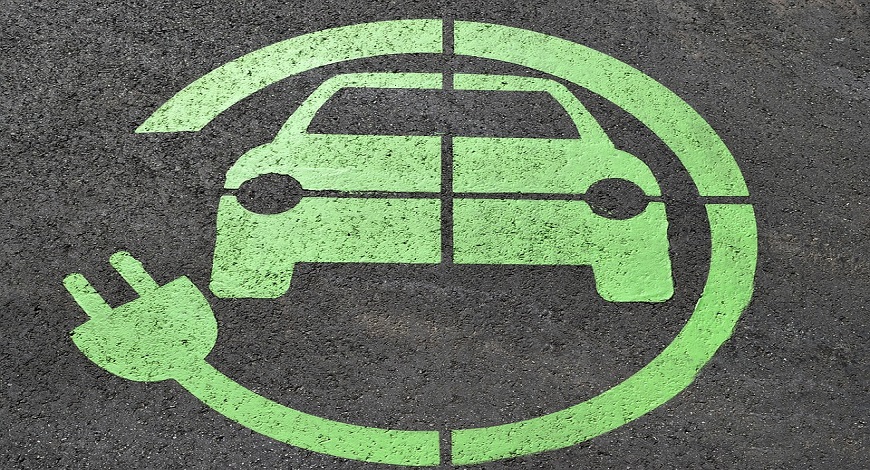 Recognized as 'The Most Innovative Company of the year 2022' by The Confederation of Indian Industry (CII), Lohum is a producer of sustainable Li-ion battery raw materials