India needs integrated recycling and repurposing battery business model: Rajat Verma of Lohum Cleantech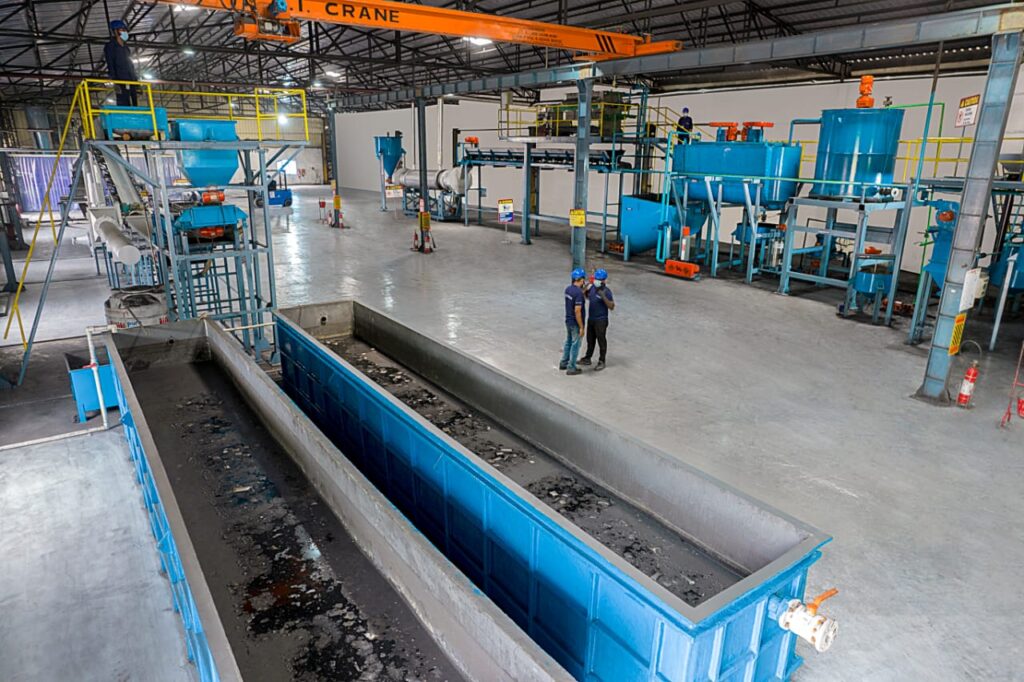 In an interaction with AutoStory, Rajat Verma, Founder and CEO of Lohum Cleantech, speaks about building his company, and about battery manufacturing and repurposing as an industry.
Battery repurposing, including recycling and reusing, is a growing industry, especially with the rise in the consumption of batteries in the mobility segment. A battery accounts for almost 60% of the total cost of electric vehicles (EV).  Although battery assembly has gained popularity in India in recent years, critical components like cells and other raw materials are still resourced from foreign nations. In an interaction with AutoStory, Rajat Verma, Founder and CEO, Lohum Cleantech, gave some insights with regard to battery manufacturing and repurposing as an industry.  
Edited excerpts from the interview:
Auto Story [AS]: How did you come up with the idea of battery recycling and repurposing that resulted in the inception of Lohum Cleantech?
Rajat Verma [RV]: Before Lohum's inception, we observed two key trends around 2015: Hundreds of thousands of tons of lithium-ion batteries were moving into the unrecycled waste stream, and the transition to battery power across two of the largest global industries- energy and mobility, was rapidly gaining pace. While the switch to battery power is more sustainable than oil, there were also many parallels to fossil fuels. There are only a few countries with critical battery raw material reserves, and thus there is supply chain dominance, despite the recent discovery of Lithium reserves in Jammu and Kashmir (J&K). This creates cost barriers that limit accessibility, particularly in the developing world with significant mining and energy requirements.  With the right technology, we could make battery materials last forever in one form or another, and in doing so, drastically reduce costs and the environmental impact. We believe that wherever possible, second life combined with recycling offers the best solution for sustainability and value creation over the long term. 
AS: Can you tell us about Lohum's journey and how the team built the company to make it a market leader in this space?
RV: Since its inception, Lohum has built a battery recycling market share of approximately 70-80% in India. It has become India's largest producer of sustainable Li-ion battery raw materials through recycling, repurposing, and low-carbon refining.  We collect most of our batteries from all over India, ranging from consumer electronics and telecom sector to the growing stream of end-of-life EV batteries. We are the only company licensed to import battery scrap. Lohum recently signed a multi-year agreement with Mercedes-Benz Energy to secure high volumes of second-use battery modules.   This was made possible due to our priority R&D focus on creating technology that directly boosts the sustainability of Lithium-ion batteries. Our team hosts the most extensive R&D in Li-ion battery recycling and repurposing and has over 40 R&D engineers working on the challenge. Last year, Lohum was recognised as 'The Most Innovative Company of the year 2022', awarded by the Confederation of Indian Industry (CII).  Lohum's NEETM™ Lithium-ion battery recycling and extraction technology yields top-quality raw materials and produces zero waste. All while incurring significantly lower financial and environmental expenses, saving 50% of CO2e per KWh vs mining. The technology delivers 95% yield, which is highly competitive compared to global competitors.
Our repurposing technology helps us accurately determine remaining useful life, provide industry-leading salvage prices in real-time via our LOPI index, and unlock optimal second-life applications for end-of-first-life batteries. We prevent 90% of CO2e versus mining per ton via cell repurposing.  Due to our ability to generate BWMR-compliance certificates, we are an ideal battery recycling, repurposing, and reverse logistics partner for OEMs looking to transparently meet Extended Producer Responsibility.  Our 360° coverage of every aspect of Lithium-ion battery lifecycle management with unprecedented GHGe savings has made us a market leader in the space. 
AS: How do you see battery recycling/repurposing as an industry shaping up in the future?
RV: Currently, the industry is early-stage and is largely driven by consumer electronics. With the rapid growth of the EV sector, battery materials from EVs have only just begun entering the domestic ecosystem.  There are many differentiators between how the conventional Indian recycling industry at large used to work and the current emerging battery recycling industry. The key is the volatile and hazardous nature of Li-ion battery raw materials, which necessitates technological and operational expertise in handling and processing those materials. 
This was not true for conventionally recycled materials like plastics, glass, and even e-waste. As reminded by recent news, EV batteries can catch fire if not properly handled. Given these conditions, the market is going to be a lot more cautious going forward.  The government has already laid out target-based Battery Waste Management Rules (BWMR), which is a very healthy development as the BWMR are the most progressive anywhere in the world.  We recognise that the government may not have enough resources to fully enforce these rules. However, because there are global OEMs involved with their reputations at stake, OEMs collectively with recyclers like us will create an industry that is far more organised than what we've seen conventionally in recycling.  Given the rising costs of mined battery raw materials, finite natural reserves, and enormous carbon footprint of mining, the widespread adoption of battery recycling and repurposing stands as a key trend to sustain the global transition to battery power.  As a result, we can predict with certainty that the battery recycling industry is set to upscale significantly within the decade, and drastically increase in circularity. Its growth will directly boost EV manufacturing and Li-ion cell production by virtue of lower costs and increased availability of low-carbon materials.
AS: What is needed for India to become a leader in EV cell manufacturing? Can the Lithium reserves found in Jammu & Kashmir be a big boost to the industry?
RV: We have the right talent, market, and policies needed. However, to become a global leader, India needs to have an integrated recycling and repurposing business model based on circular economy tenets. Industry players need to step up significant investments in recycling and repurposing R&D, unlike traditional recyclers that have not invested in R&D.
The 5.9 million tons of Lithium found in J&K account for around 5.7% of global Lithium reserves. This is an inferred resource, which will be accurately verified in the near future to uncover what percentage can be considered a viable reserve.  This is good news for Lohum as well, as we are one of the few companies capable of refining and producing battery-grade Lithium Carbonate, the key Lithium-ion battery cathode precursor. Some reports indicate that there may be various hidden geological caches of battery raw materials across India, and the Government of India has consequently accelerated geological exploration. 
AS: What is your take on some of the key reforms announced at the Union Budget 2023 under green energy and mobility?
RV: The Budget was very encouraging, especially with regard to the import duty waiver on capital goods for the production of Lithium-ion cells. It positively impacts the industry as well as Lohum. The other development is the viability gap funding for the production of ESS batteries, which will increase industry competitiveness and cement a base for Lithium-ion batteries as the most viable energy storage technology.  This reflects that we as a country are very aggressive about moving to renewables, with the official target of 500 GW in renewables capacity by 2030. Previously, the government had created various schemes for cell production, EV demand penetration, and more, but the element that is still missing in the country is the middle part of the supply chain, i.e. refiners. 
Who would refine the ores and convert them into cathode materials? There is no scheme for that and we're hoping the government addresses that soon. The US, EU, and China all have very aggressive schemes for battery material producers to the order of tens of billions of dollars.
AS: What are other forms of battery that can be huge in the future?
RV: Lithium-ion batteries remain the most versatile and practical choice for EVs today and we've seen them take a foothold in India, with LFP Lithium-ion becoming the mainstream choice for e-mobility solutions. In most cost-conscious nations, LFP will be the Cathode material of choice. Along with Lithium, we expect other metals to emerge in batteries with varied strengths and weaknesses. However, in the e-mobility segment, Lithium-ion will reign in the foreseeable future, given the power capacity, energy density, and overall performance. 
Directionally, we may reduce the amount of Nickel and Cobalt or switch to something called a metal and air battery, where Lithium remains a primary element. Remember that it took Lithium almost ten years to bring down its cost from $1000 per KWh to roughly $120-$130 per KWh.   While we are in favour of examining and welcoming other technologies, nothing at present stands as competitive enough versus Lithium-ion batteries. Further, we plan to develop sustainable low-carbon extraction technologies in the areas of Platinum, Palladium, Rhodium, Neodymium, and other precious rare earth and critical metals to enable Lohum and India to be at the forefront of the energy storage space.
AS: Alongside battery recycling/repurposing, battery disposal will also be a critical aspect of electric mobility in the future. How does Lohum plan to address the challenges in this regard since e-waste disposal all around the world is at its nascency, keeping all the hazards and risks in mind?
RV: The best way to counteract battery waste, e-waste, and its disposal is to recycle and repurpose as much of the end-of-life product as possible, and increasingly create goods that are recyclable by design. Lithium-ion batteries are an ideal product in this regard as all of the materials present at the beginning of a battery's life are also present at the end of it. Thus, Lohum directly addresses battery waste and disposal via recycling and repurposing. 
Lohum is working to prevent hazards in the collection and transport of end-of-life batteries with our network of safe and scientific reverse logistics all across India. We have created protocols and guidelines for the safe storage, transport, and handling of Lithium-ion batteries. We are working with the government and standards agencies to establish the right framework for battery waste handling, collection, disposal, transportation, and more. Globally, battery disposal guidelines are at a nascent stage, and we do not see any robust frameworks yet, particularly around Lithium-ion batteries, which can catch fire and contain toxic elements like Cobalt and Nickel. Lohum deals with both safety and toxicity. There are no real standards available as of yet and this presents an opportunity for India to take leadership and show the world how to manage battery waste and disposal.
This entrepreneur wants India to make its own lithium-ion cells for electric vehicle batteries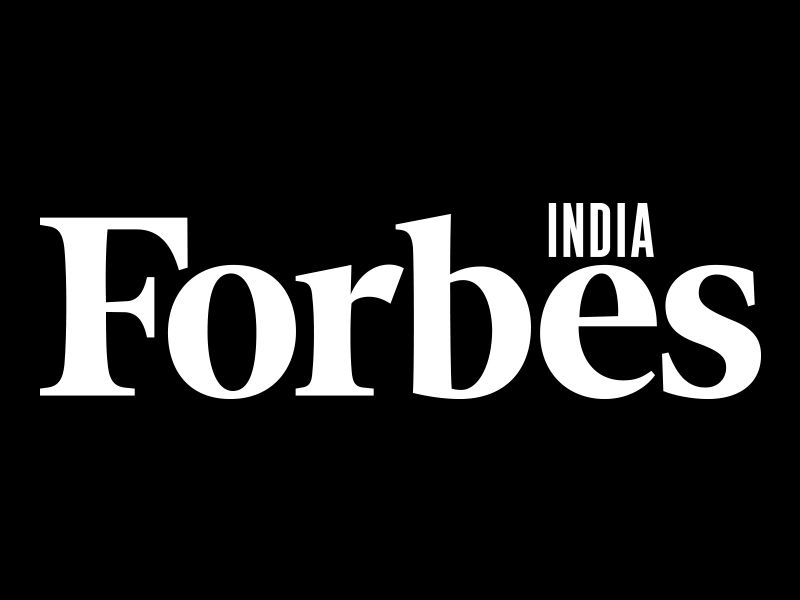 Rajat Verma already recovers raw materials from used cells at his venture, Lohum Cleantech. He wants to close the loop by making cells in India as well.
Feb 23, 2023
>
YOURSTORY AUTO STORY
India needs integrated recycling and repurposing battery business model: Rajat Verma of Lohum Cleantech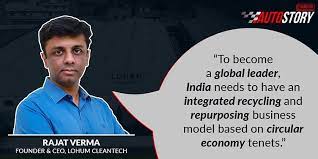 In an interaction with AutoStory, Rajat Verma, Founder and CEO of Lohum Cleantech, speaks about building his company, and about battery manufacturing and repurposing as an industry.
Mar 1, 2023
>
Business World Disrupt
Sourcing Raw Materials Is A Big Challenge In Li-ion Battery Space: Founder Lohum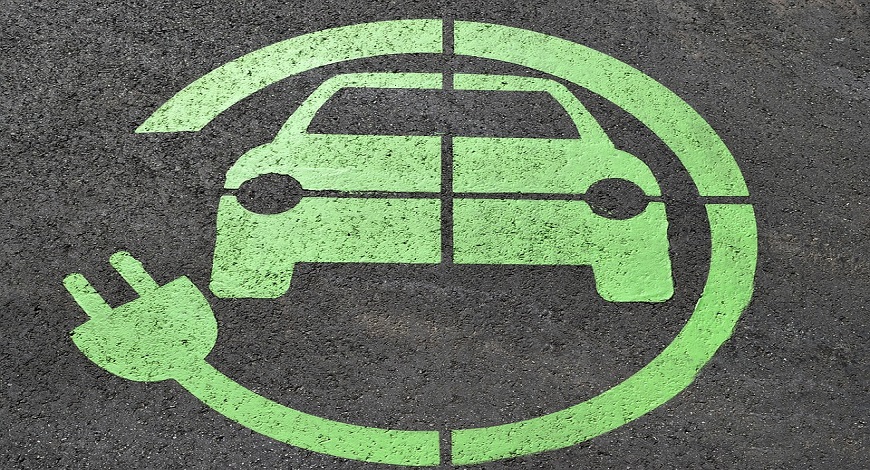 Recognized as 'The Most Innovative Company of the year 2022' by The Confederation of Indian Industry (CII), Lohum is a producer of sustainable Li-ion battery raw materials