Each year, on September 9th, World EV Day stands as a symbol of the worldwide transition towards sustainable transportation alternatives. In a world confronting increasingly urgent environmental issues and the imperative to curtail carbon emissions, electric vehicles (EVs) have arisen as a shining emblem of optimism and pioneering progress.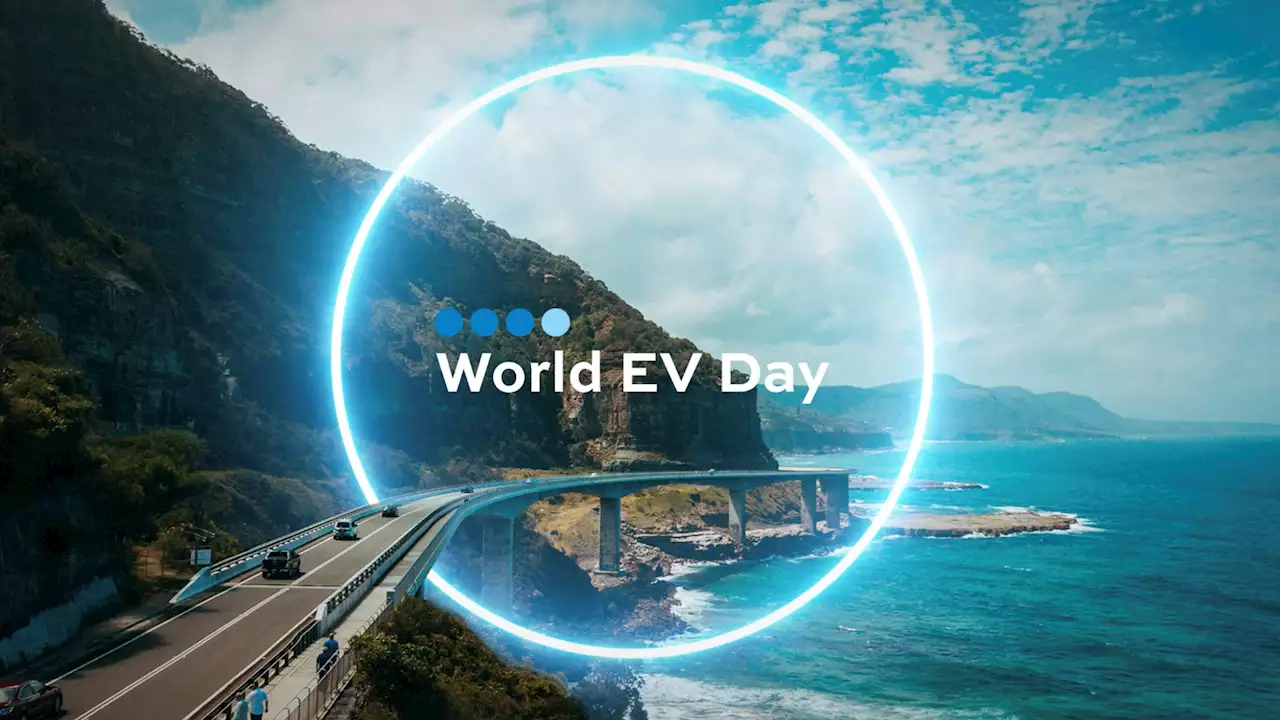 World EV Day, celebrated annually on September 9th, is a testament to the global shift toward sustainable transportation solutions. As our planet grapples with environmental challenges and the need to reduce carbon emissions becomes ever more pressing, electric vehicles (EVs) have emerged as a beacon of hope and innovation. World EV Day is a moment for individuals, industries, and governments to unite in their commitment to a greener, more sustainable future. Here is what the industry leaders in India have to share about this important day.
"Today, as we mark World EV Day, we are celebrating a sustainable future in motion and charging ahead into an electrified era. Let's embrace the power of electric vehicles to drive positive change for our planet and future generations. With the launch of our #GoGreenWithBYD campaign, we aim to inspire every individual to embrace sustainable lifestyles and contribute to a cleaner, greener future for all," said Sanjay Gopalakrishnan, Senior Vice President of Electric Passenger Vehicle Business at BYD India.
Rajat Verma, Founder & CEO, Lohum said, "This World EV Day, we at LOHUM applaud the Government of India for introducing legislative clarity early, admire the EV ecosystem for unforeseen levels of innovation, and are inspired by consumers for being fast adopters, tolerating uncertainties in the interest of a clean and green Earth. India can look forward to a decade of transformative impact powered by breakthroughs in EV sector technology, scale, and circularity."
Ketan Mehta — Co Founder & CEO, HOP Electric Mobility said, "Global climate concerns have been driving nations toward sustainability. India's pledge for carbon neutrality by 2070 spurs interest in New Energy Vehicles (NEVs) like, Hydrogen Fuel Cells, Electric Vehicles (EVs), among other options. 'Auto Expo 2023' earlier showcased a futuristic emphasis among OEMs on Green Energy powered vehicles. " "World EV Day reminds us that the road to a sustainable future begins with a single charge and at GreenCell Mobility, we are successfully ferrying people across cities, through our fleet of over 1000 electric buses and building a solid network of charging stations across our operating routes. With the ever-increasing pace of climate change and global warming, the time to shift gears and embrace electric mobility is now, and we look forward to paving the way for India's switch to electric mobility," said Devndra Chawla, CEO & MD, GreenCell Mobility Rohan Shravan, Founder and CEO of Tresa Motors said, "With a strong commitment to reducing carbon emissions and combating pollution, India has set significant targets for electric mobility, aiming for 30% electric vehicle penetration by 2030.
With ambitious plans like the Faster Adoption and Manufacturing of Electric Vehicles (FAME) scheme that incentivizes EV adoption and infrastructure development, India has enormous potential to lead the shift towards sustainable mobility." Suman Mishra, MD and CEO of Mahindra Last Mile Mobility Limited, said "World EV Day is more than a day of celebration; it's a global commitment to a brighter, cleaner future. At Mahindra Last Mile Mobility Limited, each day, this thought reinforces our unwavering dedication to electrifying the last mile and empowering our customers. E-mobility isn't just a technological shift; it's a cultural revolution a promise to our planet and its inhabitants." "On this momentous occasion of World EV Day, I want to express my heartfelt gratitude to all the pioneers, innovators, and enthusiasts in the industry who have contributed to this transformative journey towards a cleaner, more sustainable future. It's incredible to witness how the electric vehicle revolution has evolved andgained momentum worldwide." said Suhas Rajkumar, Founder, Simple Energy.
"Our vision is to deploy an impressive half a million e-scooters within the next 3.5 years, making this business a Crore business, and we're achieving this ambitious goal through strategic partnerships with OEMs, battery swapping network providers, and e-commerce giants. As individuals and societies, it's our collective responsibility to support and invest in this transformative ecosystem. By doing so, we ensure a brighter and more promising tomorrow. Together, we can build a sustainable tomorrow, one electric scooter at a time," Akash Gupta, Co-Founder & CEO, zypp Electric. "As we stand at the crossroads of a rapidly evolving world, the significance of EVs within the green mobility ecosystem cannot be overstated. EVs are a cornerstone in our journey towards a cleaner and healthier planet. In our pursuit of sustainable living, these vehicles have emerged as a beacon of hope," said Manjula Girish, Head-EV Charging and Photovoltaic Inverter division, Delta Electronics India. "For Electric Vehicles to be a success in India, we need to bring together the entire ecosystem. This approach includes not just ensuring the availability of EVs but also creating a network of charging infrastructure thereby making it more accessible to the larger public. BluSmart has been a pioneer in transforming how Urban Indians experience sustainable mobility. We have been able to do this by being laser focused on our customer service by upholding our zero surge, zero cancellation and zero tailpipe emissions promise. As the fastest-growing charging infrastructure operator, we are leading the charge to shape India's EV future."
– Anmol Singh Jaggi, Co-founder and CEO, BluSmart.